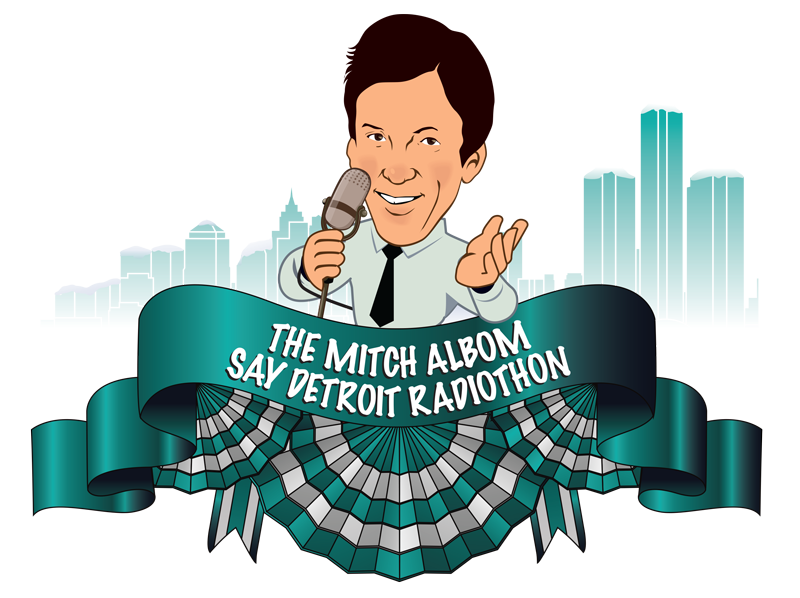 Our "lucky 7" broadcast in 2018 broke records. Let the giving shine once again, and watch as SAY Detroit and local area charities put the funds to good use
Anchored by Mitch Albom, Mike Lupica, and Bob Ryan – three of The Sports Reporters longest-standing members – the magic of the show is now in podcast form, brought to you every Monday and Friday
100% of the profits benefit SAY Detroit
Now open in downtown Detroit
And celebrating the launch of "Finding Chika"
PRESENTED BY U-HAUL
Friday November 15
The most recent Democratic debates lasted three hours, and topics buzzing on social media were … Joe Biden's teeth and an insult he may have suffered.
The longest huddle of Matthew Stafford's life took place not on a field but in a hospital waiting area. He was surrounded not by teammates, but by family. He wore no pads nor helmet, only street clothes. And the clock was winding down by hours instead of...
It was, for us kids, the death knell of summer. The day that mom announced we had to go "back to school" shopping. For two blissful months, we didn't hear those words. The sound of class bells, the smell of the cafeteria, the boring posture of hunching over a desk,...
 The only newsletter dedicated to updates, exclusive content, and giveaways of Mitch's books!
Reading Groups
Register your reading group and access video and print-ready discussion guides.
Educators
Using one of Mitch's books in the classroom? Please share your story in the Teachers' section of the site, where you will also find educators' guides.
Inspired by visits to his dying professor Morrie Schwartz – who told him "Giving is living" – author Mitch Albom began to form charities in the mid-1990s. Today, SAY Detroit and the Have Faith Haiti Mission & Orphanage are helping those who need it most.