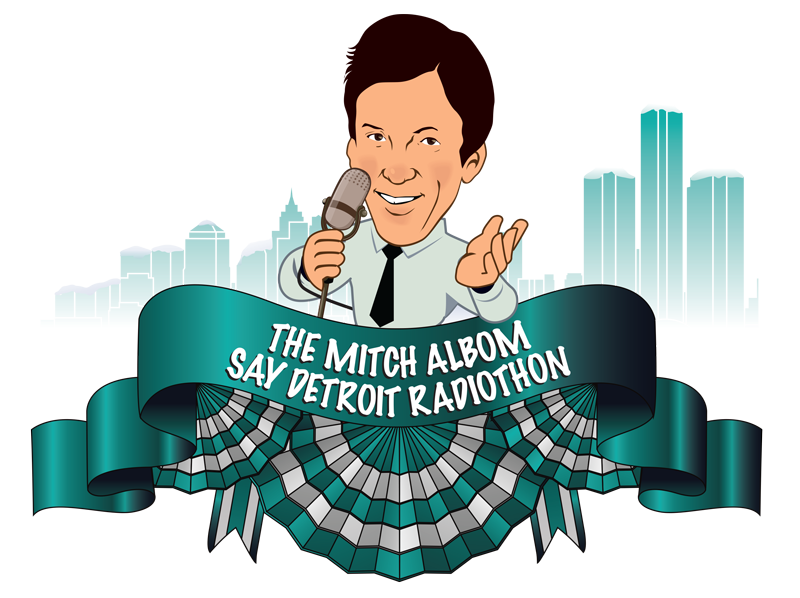 Broadcast live for 15 hours from @SomersetCollectionlive in Troy, MI, the day's entertainment brings together all parties—the people who benefit from these charities, famous folks who wish to call attention to them, and most importantly, people like you who wish to help. ⠀
100% of the profits benefit SAY Detroit
Now open in Somerset Collection (Troy, MI)
Anchored by Mitch Albom, Mike Lupica, and Bob Ryan – three of The Sports Reporters longest-standing members – the magic of the show is now in podcast form, brought to you every Monday and Friday
100% of the profits benefit SAY Detroit
Now open in downtown Detroit
Inspired by the worldwide No. 1 bestseller Tuesdays with Morrie, join Mitch Albom on this interactive podcast as he explores the themes he and his old professor spoke about as Morrie was leaving the world, and how they relate to leading a better life.
Step inside Morrie's classroom and learn how to extend that olive branch and shed your regrets simply by saying, "I'm sorry."
DUBLIN, IRELAND — I am writing this from a Dublin hotel room. The weather is dark and dreary, thick clouds with a misty rain. It shouldn't surprise me. Margaret Daly is no longer here to brighten the Irish sky. I've been coming to Ireland to promote my books since the...
Morrie said, "If you don't like the culture, don't buy it." It's as pertinent today as it was when Morrie uttered these words over 20 years ago. From the culture of celebrity we face today, to the obsession with divisive politics, all of these are part of a cultural environment that sometimes we don't feel we're a part of.
The only newsletter dedicated to updates, exclusive content, and giveaways of Mitch's books!
Reading Groups
Register your reading group and access video and print-ready discussion guides.
Educators
Using one of Mitch's books in the classroom? Please share your story in the Teachers' section of the site, where you will also find educators' guides.
Inspired by visits to his dying professor Morrie Schwartz – who told him "Giving is living" – author Mitch Albom began to form charities in the mid-1990s. Today, SAY Detroit and the Have Faith Haiti Mission & Orphanage are helping those who need it most.