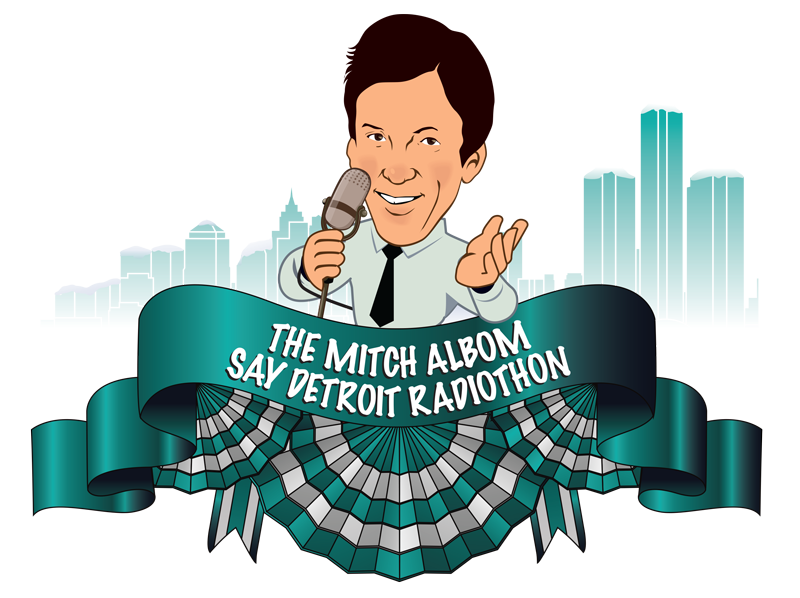 Your geneoristy made it our "lucky 7" broadcast by breaking records, and giving shined as SAY Detroit and local area charities put funds to good use
Anchored by Mitch Albom, Mike Lupica, and Bob Ryan – three of The Sports Reporters longest-standing members – the magic of the show is now in podcast form, brought to you every Monday and Friday
Featuring original songs including "Forever Wrong" by Sawyer Fredericks and others by Ingrid Michaelson, Mat Kearney, and Phredley Brown.
BE A PART OF CHANGING THE GAME FOR DETROIT YOUTH.
The premier training center for young people to improve their community, starting with themselves. The center offers a unique approach to Motivational learning.
A Primo Dessert Experience
Now open in Campus Martius in downtown Detroit
100% of the profits benefit SAY Detroit
Who is Frankie Presto?
A virtuoso?
An overnight pop star?
An orphan?
A mystery…
One-night only foodie experience at Detroit's top restaurants raising funds for SAY Detroit!
Each year, the Brain Injury Association of Michigan hosts a Spring Tribute Dinner in which its Legacy Society recognizes its newest contributing members and selects as honorary members individuals who have contributed to the brain injury field, or have shown a...
 The only newsletter dedicated to updates, exclusive content, and giveaways of Mitch's books!
Reading Groups
Register your reading group and access video and print-ready discussion guides.
Educators
Using one of Mitch's books in the classroom? Please share your story in the Teachers' section of the site, where you will also find educators' guides.
Inspired by visits to his dying professor Morrie Schwartz – who told him "Giving is living" – author Mitch Albom began to form charities in the mid-1990s. Today, S.A.Y. Detroit and the Have Faith Haiti Mission & Orphanage helping those who need it most.
Learn more about S.A.Y. Detroit's many initiatives at www.saydetroit.org. Meet the special children of Have Faith Haiti at www.havefaithhaiti.org.