100% of the profits benefit SAY Detroit
Now open in Somerset Collection (Troy, MI)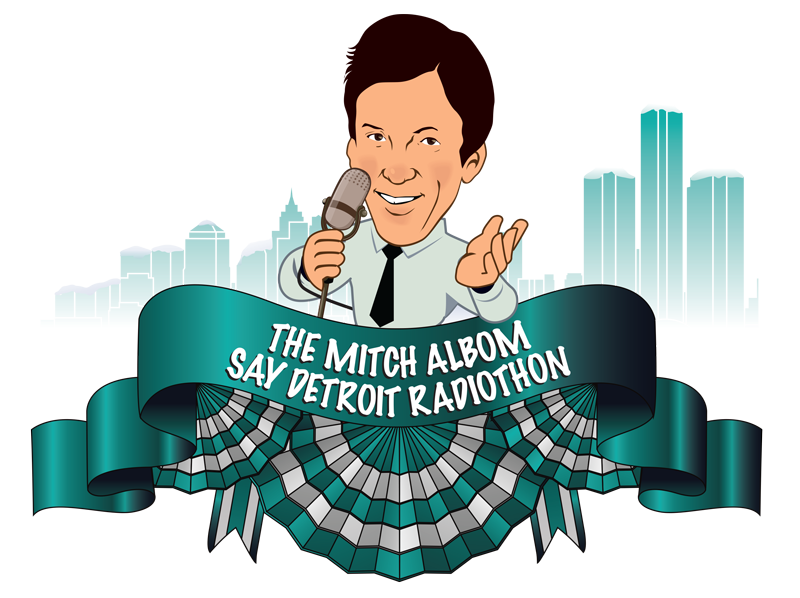 Our "lucky 7" broadcast in 2018 broke records. Let the giving shine once again, and watch as SAY Detroit and local area charities put the funds to good use
Anchored by Mitch Albom, Mike Lupica, and Bob Ryan – three of The Sports Reporters longest-standing members – the magic of the show is now in podcast form, brought to you every Monday and Friday
100% of the profits benefit SAY Detroit
Now open in downtown Detroit
Inspired by the worldwide No. 1 bestseller Tuesdays with Morrie, join Mitch Albom on this interactive podcast as he explores the themes he and his old professor spoke about as Morrie was leaving the world, and how they relate to leading a better life.
Morrie said there was no substitute for the experience of having children. The hosts discuss the importance of family, the decision to have – or to not have – children and how today's decisions will affect you later in life.
Just before the final snap of what he called "the state championship," Michigan football coach Jim Harbaugh pulled aside his quarterback, Shea Patterson, and said, "This year, after you kneel down, keep the ball. Don't throw it up in the air." "I've got...
He fell off the map and resurfaced in an obituary. The short, sad saga of Charles Rogers reached its final frame Monday, when news broke that he had died at 38, reportedly due to cancer and liver issues. Few fans who once cheered him had any idea where he was....
The only newsletter dedicated to updates, exclusive content, and giveaways of Mitch's books!
Reading Groups
Register your reading group and access video and print-ready discussion guides.
Educators
Using one of Mitch's books in the classroom? Please share your story in the Teachers' section of the site, where you will also find educators' guides.
Inspired by visits to his dying professor Morrie Schwartz – who told him "Giving is living" – author Mitch Albom began to form charities in the mid-1990s. Today, SAY Detroit and the Have Faith Haiti Mission & Orphanage are helping those who need it most.